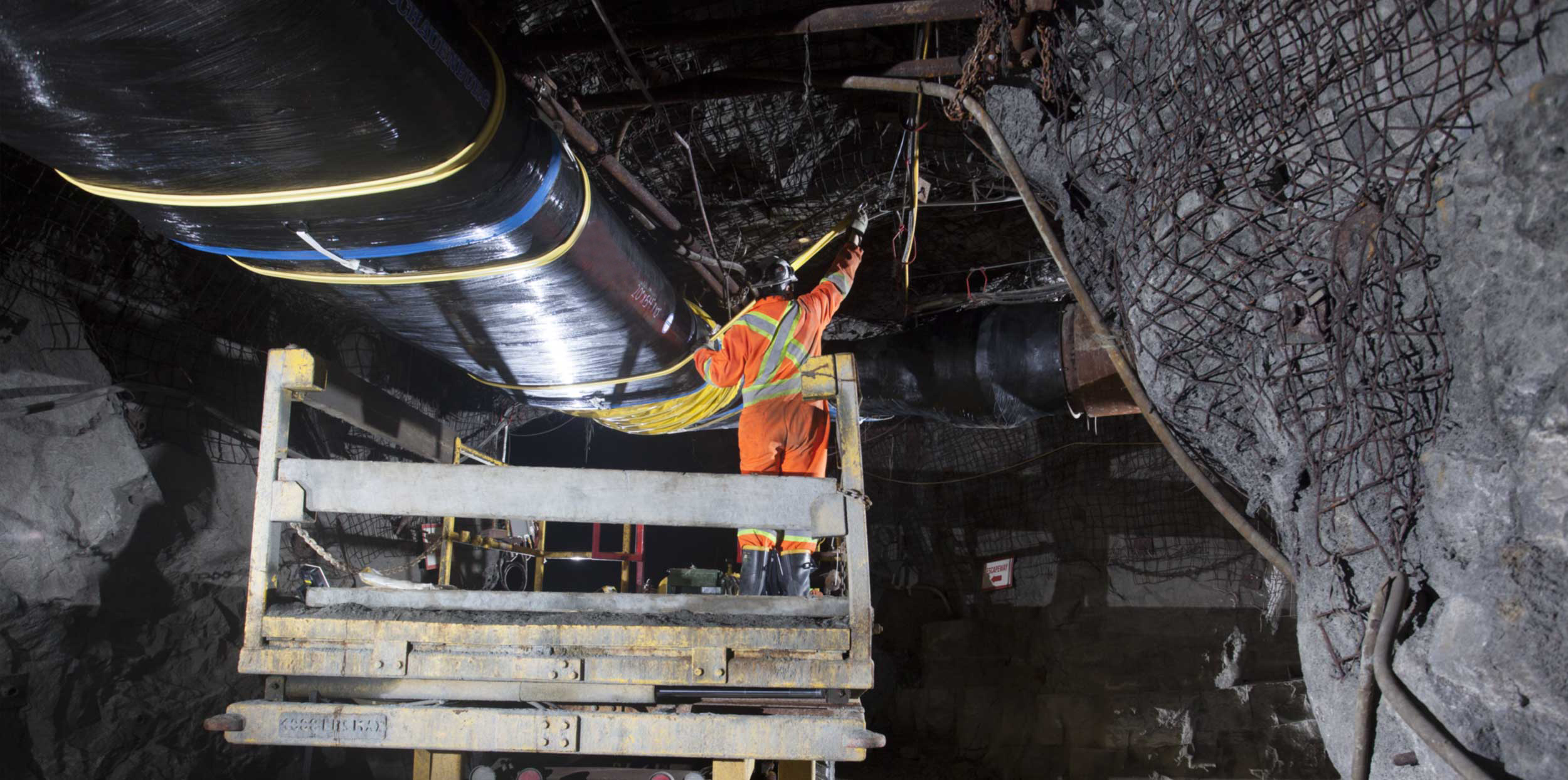 Innovative ventilation products for Mining and Tunnelling
Established in the heart of Canada's mining district in 1969, we continue to provide quality and innovative products for the mining, tunneling, forestry and other industries. Our product line is geared to the needs of our customers, with new and innovative products being custom designed for individual needs on an ongoing basis. We specialize in partnering with our customers to develop solutions to many of the engineering challenges facing them today.
Norvent Ventilations serves underground mines and tunnelling  by ensuring that workers have fresh, energy efficient air to breathe.
Fiberglass Ventilation Ducting
Filament Wound Process, Fiberglass Phenolic Ducting, Round and Oval, Suspension Straps and Fittings
Flexible Ducting
Lay Flat, Spiral, Round and Oval, Forced, Exhaust, Shaft, Dispersion, Fittings and Various Connection Methods
Fans & Fan Silencers
Silencers are fabricated in our facility. We can accommodate various bolt patterns.
Dust Collectors
Units are designed for individual conditions and tailored to our customer requirements.
Inflatable Stoppings
Each barricade can be folded, stored on a warehouse shelf and transported to the work location as a complete package.
Cassette Systems
Designed to facilitate the installation of flexible ventilation ducting each cassette holds 100 m of flexible lay flat ducting.
Industrial Tarps And Curtains
We offer a complete line of industrial tarpaulins, curtains, welding curtains, weather barriers and protective coverings.
Additional Products
Portable Fresh Air Stations, Messenger Cable Kits, Dog Agility Tunnels