Fans and Fan Silencers > Quick Links
Fans & Fan Silencers
The Fan Silencers have been developed over the years by improving on a basic concept. With noise reduction, strength, long lasting and ease of maintenance as criteria, our design offers the optimum in fan noise suppression.
Silencer's Centre Core Section
We have strengthened the centre core section by manufacturing with expanded metal mesh. This maintains as smooth an inner surface as possible for maximum air flow with little pressure drop, but still allows the silencing medium to achieve desired properties. With the center core kept rigid, the ventilation line is not disturbed during scheduled maintenance of the silencer.
Energy Efficient Fans
A variety of fans are available for all mining and tunnelling operations in both hazardous and non-hazardous locations. Fans come in a wide range of diameters and sizes with air moving capacities for any application, large or small.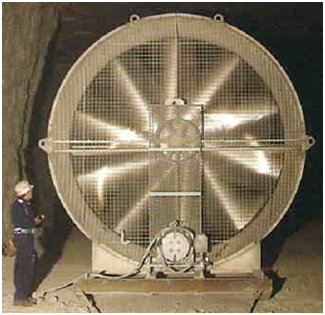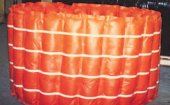 Heavy Duty Blanket/Silencer
Used for covering the circumference of the fan.