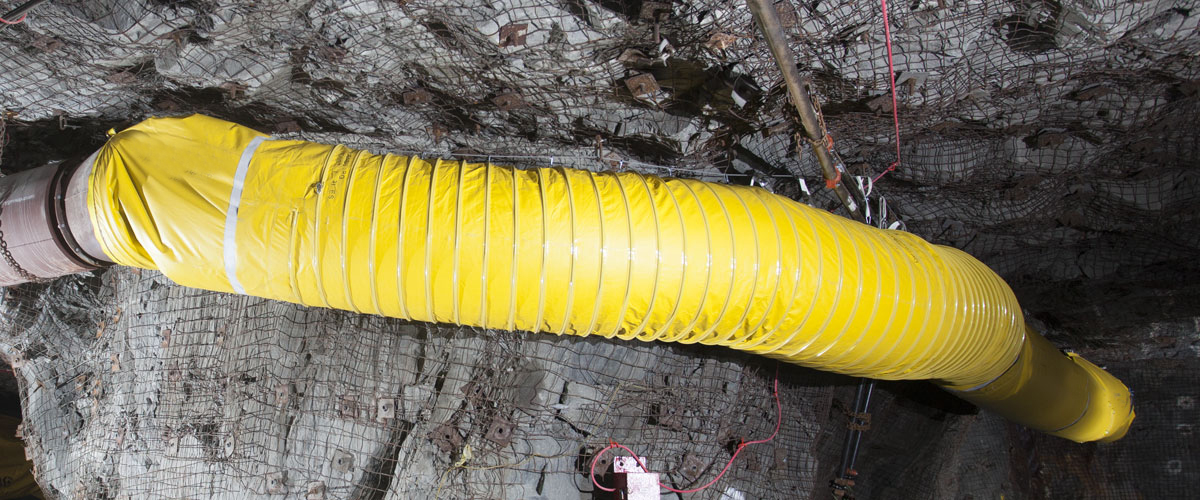 Flexible Ducting > Quick Links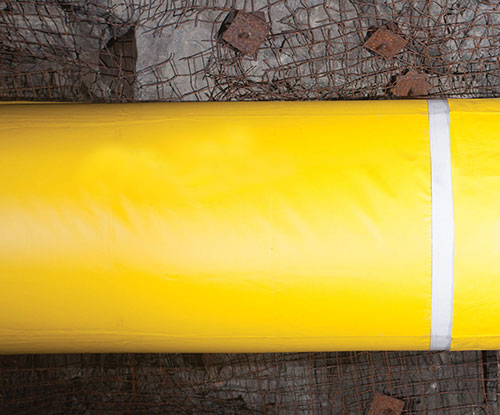 Flexible Lay Flat Ducting
Flexible Lay Flat Ducting systems are ideal for positive pressure applications. Seams and grommets are welded to be airtight, providing low airflow resistance.
Woven Polyester/Nylon fabric with both sides PVC coated.
Low friction loss.
MSHA approved.
Connections are available in wire end rings, quick connect or zippers.
Welded grommet suspension strips.
Seams and grommet tucks welded to be airtight and provide low airflow resistance.
High wear resistance and tear strength.
Flame resistance according to ASTM E-162 flame spread index less than 25 and EMR.
Antistatic fabric optional.
Standard diameter 24″ to 94″.
Standard length 25′.
Custom Length Orders Welcome
Ability to manufacture ducting to suit your needs.
Lay Flat Types: Round Lay Flat, Oval Lay Flat, Wye Fittings, Tee Fittings, Transitions, Lay Flat Reducers, coupling bands, tie straps.

Oval Lay Flat Ducting
Increased clearance at the back or pillar for travelways.
Increased air volume by maximizing available space for duct.
Reduced drift size to accommodate ventilation and equipment.
Reduced waste tonnage for new development drifting.
Variety of size combinations, lengths and designs.
All ducting and fittings available in both Lay Flat and Spiral reinforced.
Ventilation Duct Connections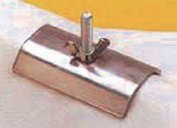 Multi Clips
Used for large diameter ducting where ease of installation is essential. Unit consists of a flat base plate with pressed in 5/16 carriage bolt; preformed top plate to fit over the end rings of ducting; and a 5/16 wing nut to hold assembly and end rings of ducting together.
Zippers
Zippers are sewn directly into the ducting. Internal and external flaps protect the zippers from dirt and further reduce air loss.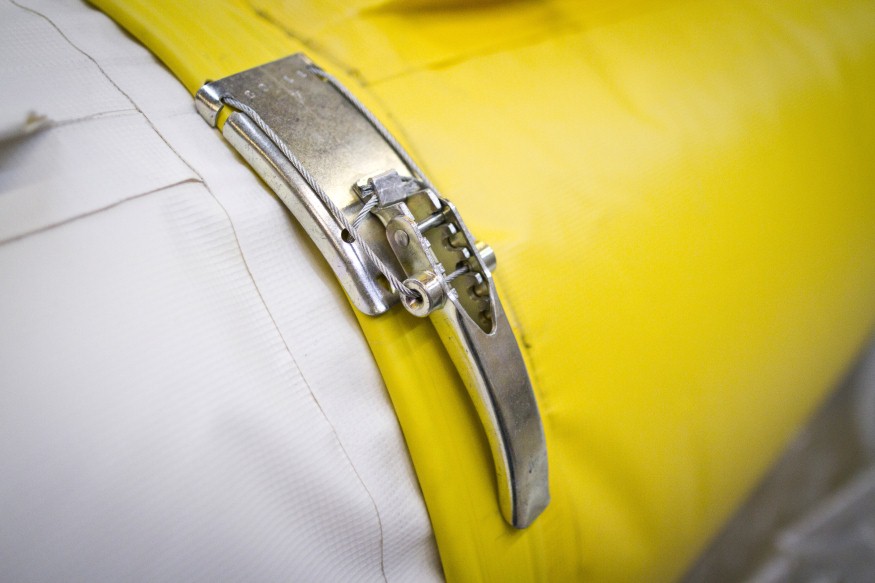 Integral Flexible Quick Release Couplings
The Integral Flexible Quick Release Coupling can be incorporated into our complete line of flexible PVC ventilation ducting enabling you to join two lengths of ducting in seconds. Each length of integral coupling ducting comes complete with one end fitted to the PVC coupling and quick release toggle clamp and a standard flexible end ring on the other end. Simply place the end ring inside the coupling and with one motion of the handle, the two lengths of ducting have an airtight joint.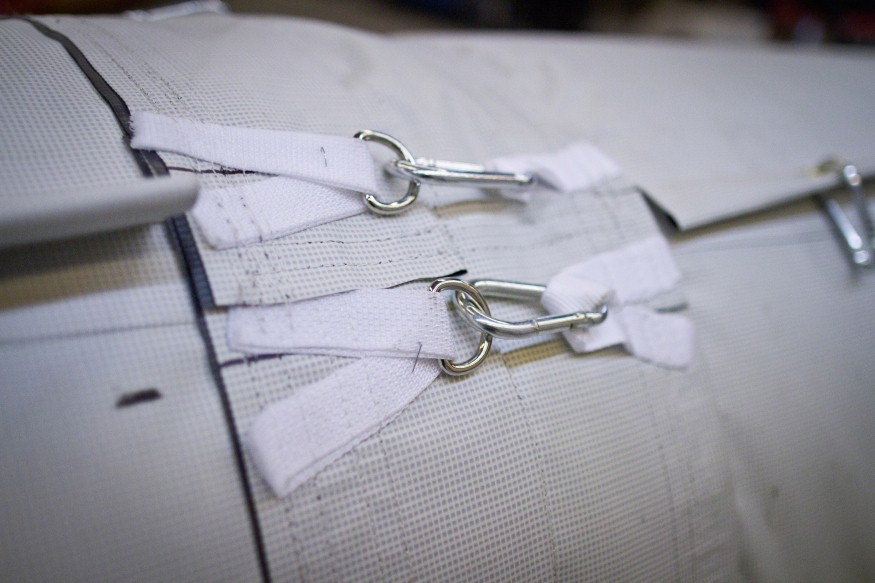 "Quick Connect" – Features and Advantages
The "Quick Connect" system is available on all Flexible Lay Flat and Spiral ventilation products.
Joining lengths take 75% less time than the conventional multi clip system.
All hardware is attached to the duct.
There is no bunching at the joints, improving air flow resistance, resulting in fan energy savings and allowing the miner to connect quickly and correctly, thus eliminating leakage.
Miners can quickly suspend and remove ventilation ducting using the "Quick Connect" clips.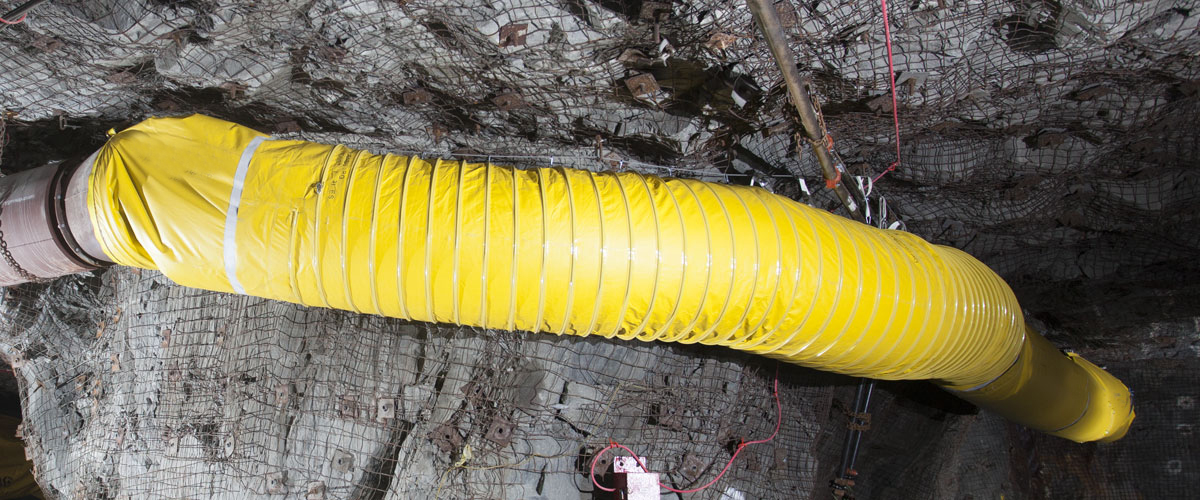 Spiral Ducting
Spiral Ducting has been developed to suit applications where extreme ruggedness and flexibility are required. The ducting has armour of continuous spring steel wire and reinforced profile which is solidly welded onto a heavy PVC coated fabric tube.
Heavy duty woven Polyester/Nylon fabric both sides PVC coated.
Spiral reinforced by spring steel wire.
Seams and profile welded airtight.
Low friction loss due to smooth inner surface.
Suitable for high negative and positive pressure.
Spring steel end rings.
Galvanized suspension hooks.
High wear resistance and tear strength.
Flame resistance according to ASTM E-162 and EMR.
Acid mine water resistant.
Rugged construction.
Ready for fast and easy installation.
Antistatic feature optional.
Adaptable to all fittings.
Standard diameter 12″ to 60″.
Standard length 25′. Also available in 10′, 15′ and 20′.
Spiral Types: Round spiral, Oval Spiral, Spiral Fittings.
Fittings & Accessories
We manufacture many different flexible fittings in various lengths, diameters and configurations.  Fittings are available for flexible lay flat and spiral ducting in both round and oval dimensions.
Engineered Elbows
Symmetrical/Pant or Lateral Wyes
Tees
Reducers
Transitions
Fan Adapters